Introducing OpenHouse mobinar®
Experience an open house like never before. Be present in your dream house from your own comfort place.
Fully immersive virtual reality experience that makes you feel present in another place.
As part of Mobinar's portfolio of innovative technology product, here's presenting OpenHouse mobinar®
OpenHouse mobinar® is the most immersive and easy to experience a property from anywhere else.
What our customers say:
Mobinar videos allow us to emphasize and demonstrate product features that will have the most sales impact.

My clients can view all my videos on my own Mobinar.me - Blossom Wealth landing page without ads, cookies or other distractions.

Sending a Private Mobinar to a client or prospect and can only be viewed by them it is a feature that I rely on in my practice.

With Mobinar my employee communication is so much easier that now I do it more often.
Win - Win
It's no wonder that
a minute
of
video
is equivalent to
1.8 Million words
OpenHouse mobinar® makes it easy to increase new opportunities & sales for Real Estate professionals & businesses.
Brokerages, listing & buying agents and photographers/videographers benefit from an ease to use technology to promote their brand and increase sales.
85 percent of buyers and sellers prefer to work with an agent who uses video marketing, but only 15 percent of agents are actually using video. Out of the homebuyers who do research for their dream homes, 86% of them use video for researching a particular community while 70% use video to tour the inside of homes.
Engage your buyers in Virtual Reality
A whole
new way
of
connecting
with people and
increasing
your
brand
.
Transform your buyer's experience
OpenHouse mobinar® provides property buyers an immediate, immersive and exciting experience that results in a memorable connection.
Mobinars are easy to share securelyon laptops, tablets, mobile, and virtual reality devices. Use your existing channels to distribute your OpenHouse mobinar® either publicly or via secure private sharing. That means anyone can experience your open house experience from anywhere.
Don't just host your open house video. Be in control and protect your investments.
Use Big Data statistics
The solution does not only include the 360 video creation and distribution... there is more...
Mobinar platform features deep viewership insights to enable you, as a brokerage or an agent, get a feel for the buzz created by your OpenHouse mobinar®
2016 will be the year that "views"
as a metric dies.
- Rob Davis, Executive Director, Content & Social, Ogilvy
What's in it for me?
Stream video securely to any desktop or mobile device
Videos can be distributed privately or made generally available for "public" viewing - from anywhere in the world.
Viewers can watch videos from the web on any desktop, Mobile or Virtual Reality (VR) devices.
"Call to Action" features enable viewers to call, email or visit your website while watching.
Video analytics give you deeper insights about viewership - more valuable than basic "Views" count.
Brokerages: Leverage cutting edge technology and build a team of smart agents. Enable your agents to be the best with uniquely differentiated services.
Demonstrate your confidence in them by equipping them with the latest technology and let them drive more winning deals, sell homes faster, and build their and your brand.
The community will remember you when they think of Real Estate services. OpenHouse mobinar® makes you the leader in your market.
Build your reputation as a tech-savvy brokerage by offering immersive virtual environments that agents, sellers, and buyers will demand.
Agents
It's obvious - win more listings
Launch Open House mobinar® campaigns that show case your value which is sure to wow sellers and captivate buyers Leverage technology the right way, the smart way.
Generate increased number of prospects by giving interested home buyers with an experience never seen before. This also makes them call you when it is time to sell. They know because they experienced it.
Grow your business with mobinar&
Home Owners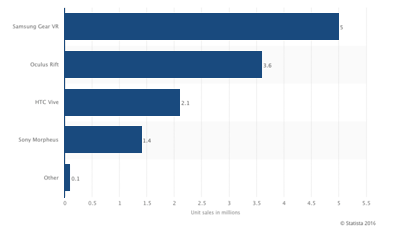 Deloitte Global predicts that virtual reality (VR) will have its first billion dollar year in 2016, with about $700 million in hardware sales, and the remainder from content. We estimate sales of about 2.5 million VR headsets and 10 million game copies sold.
It's only a matter of time – VR headsets is already in your house or your agent will provide you with one!
Experience an Open House like you have never done before.
Does not matter where you are geographically – you know you will be present in your dream home when you engage with the right agent.
Real Estate Photographers & Videographers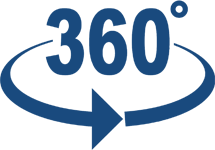 Become a Mobinar Service Partner and grow your business. We train you on how to create an OpenHouse mobinar® video and upsell your services to your customers. Work with us on our client engagements.
Interested in being a Service Partner? Contact Us.
How it works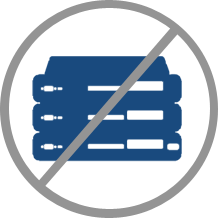 Brokerages / Agents
Sign Up as a customer & engage with our team to create a customer account and start creating your OpenHouse mobinar®
Mobinar team or a trained Service Partner will schedule a time to shoot your staged property
After post-production, we'll upload the 360 video to your customer account.
Launch a campaign for your listing and start realizing the benefits.
Video – existing demo video to show how to use dashboard, campaigns etc. with voiceover tailored to real estate industry